Agents / Resellers / Quotations
KSGILLS Bulk Order Guide
For those seeking to acquire pens in larger quantities, please follow the guide below:
Step 1: Finalise your Gift Budget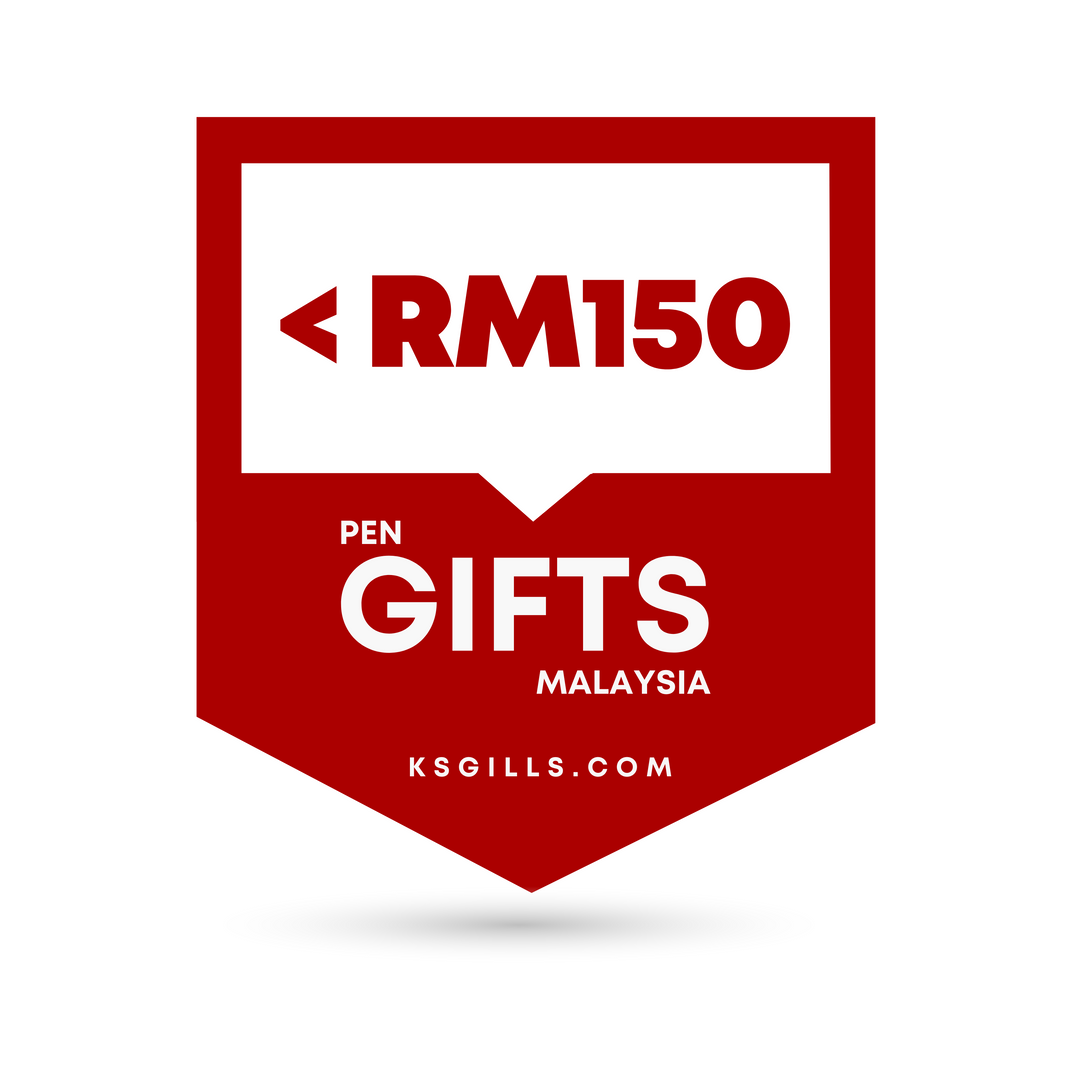 RM150 and below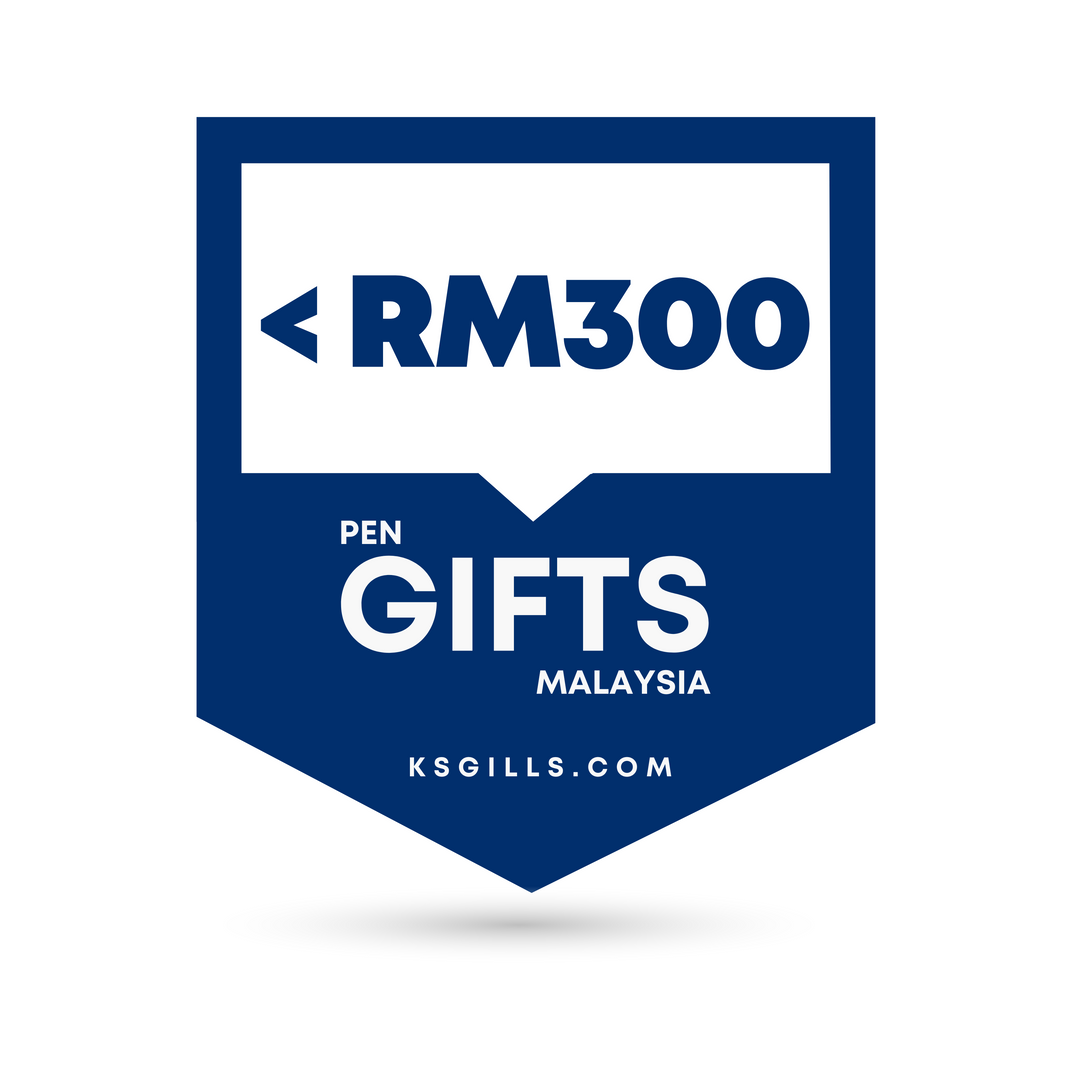 RM300 and below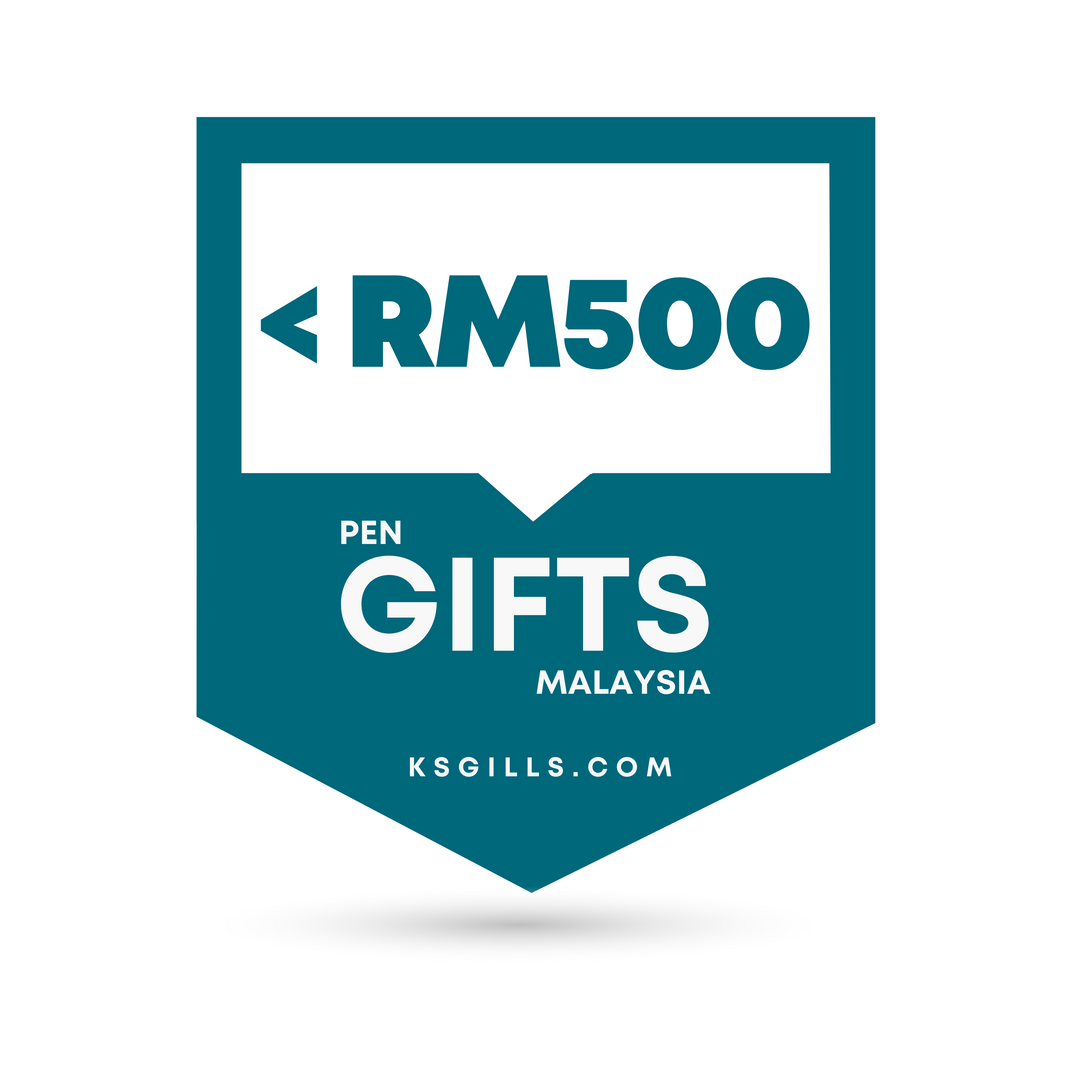 RM500 and below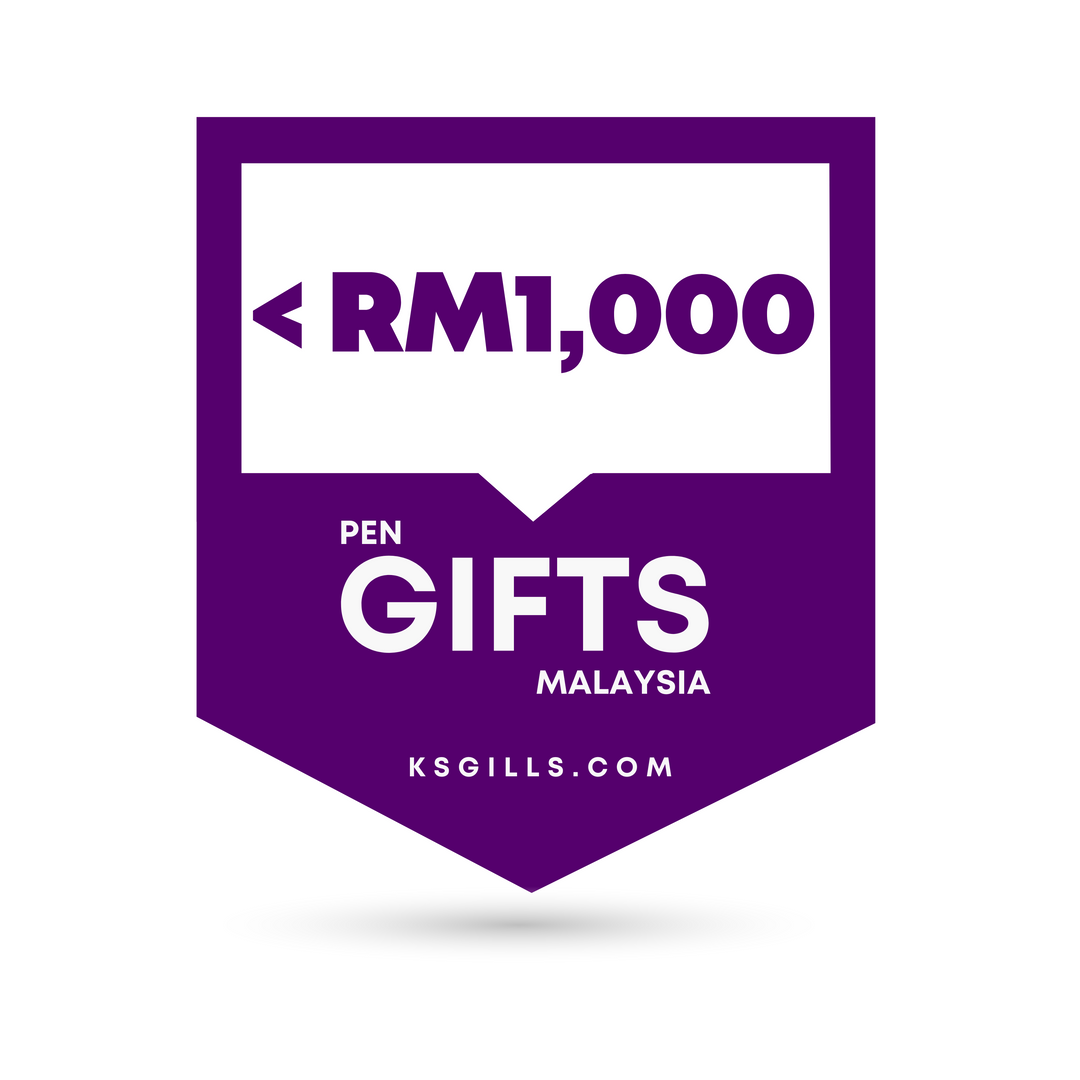 RM1,000 and below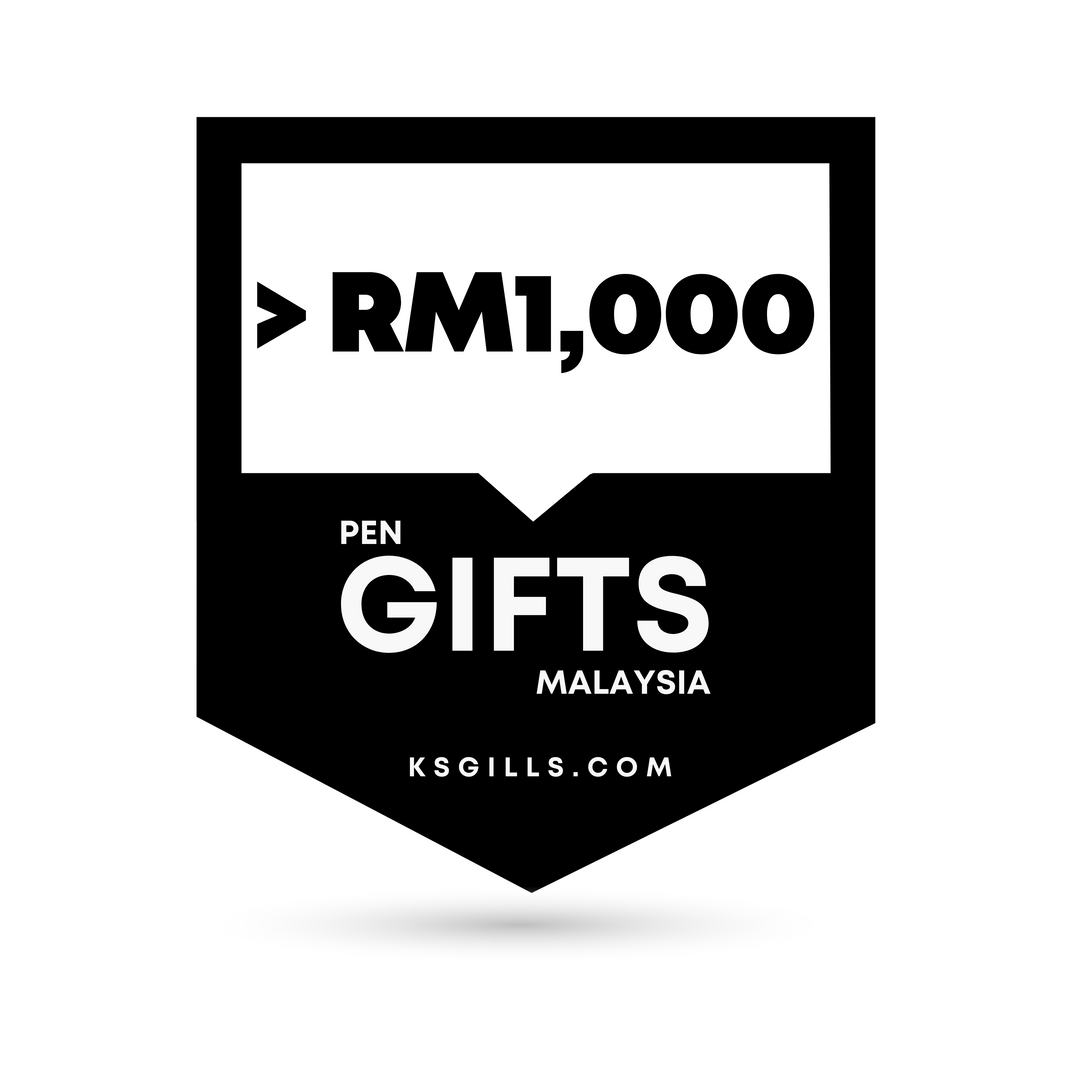 RM1,000 and above
Step 2: Decide on Your Engraving
Select from various options such as text, logos, or symbols to be engraved on the pen body or cap. To visualise your design, explore samples and use our live engraving preview tool.
Engraving Samples
Step 3: Choose your Preferred Pen Type / Brand
Step 4: Guide to Request Quotation @ KSGILLS.com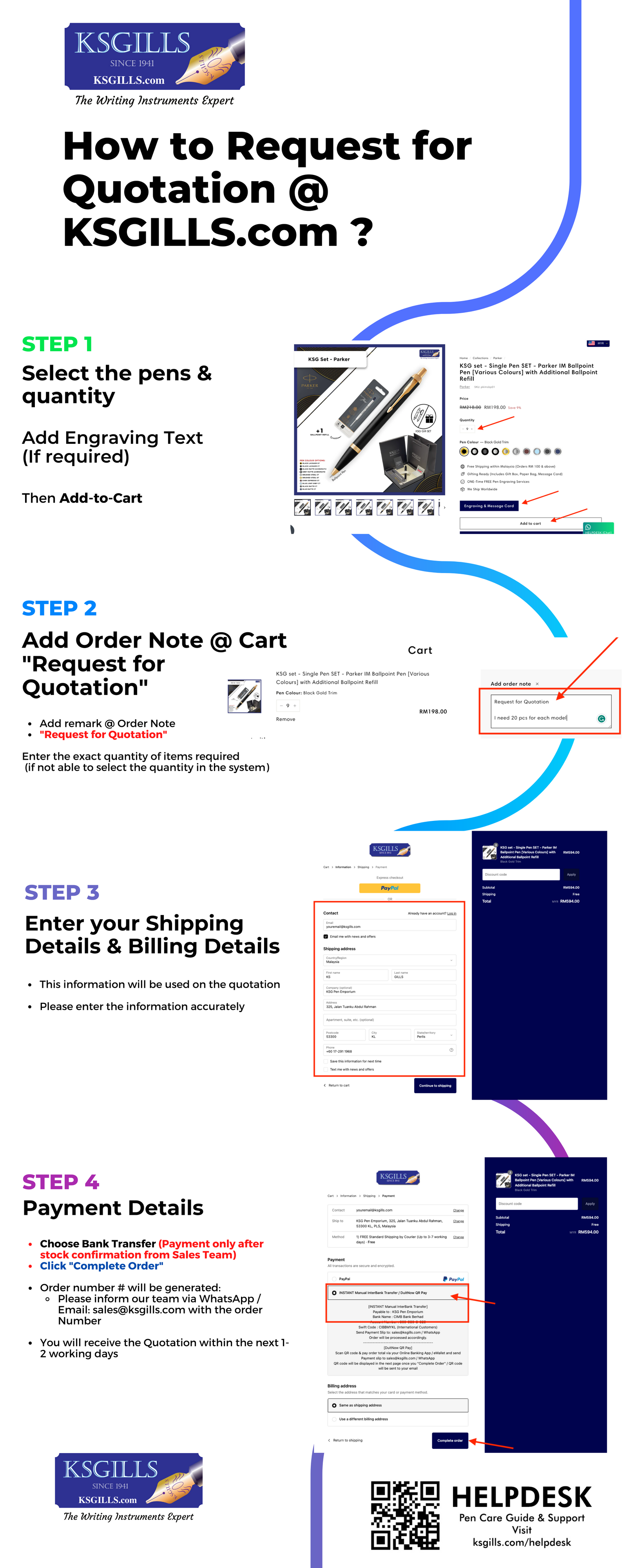 BULK ORDER TERMS & CONDITIONS
Due to the nature of corporate gifting stocks (bulk quantity & fast moving), stock availability may change rapidly.

Please narrow down your stock selection

(3 models per enquiry)

and confirm your selection with us soonest possible, to secure the stock for your requirements 
Upon issuance of an invoice or quotation, KSGILLS will reserve the relevant stock for a period of 72 hours. 

If payment confirmation is not received within this timeframe, KSGILLS reserves the right to release the reserved stock thereafter.
After payment confirmation, KSGILLS will provide the customer with engraving artwork for review and approval prior to proceeding with the order.
KSGILLS strongly advises customers to place pre-orders at least 30 days in advance of the date of requirements to take advantage of more favourable bulk order pricing (Subject to specific model and MOQ requirements). Orders placed closer to the required date may not be eligible for improved pricing due to stock limitations and product pricing will be as listed on KSGILLS.com. (Corporate team will advise further)
For Further Assistance:
ONLINE SUPPORT: WhatsApp TEXT ONLY: Click Here to WhatsApp